Pre-summer sale : 15% off all orders over £40 with code

 

SUMMER23
waffl minis are here. The ultimate towel you know and love, in a smaller size.

small size - the size of the waffl mini opens up the possibilities making it great for the gym, camping, cycling or even golf!  

cooling - the perfect length to wet with cold water and place around your neck during a hard workout, to keep yourself cool and refreshed.
fast drying - waffl towels dry up to 4x faster than regular cotton towels.
bacteria fighting - won't start to smell damp and unpleasant.
compact - takes up 50% less space than a regular towel of the same size.
super absorbent - absorbs up to 4x it's weight.
   towel size - 80cm x 45cm
   logo size - 15cm x 4.3cm
   towel weight - 95g
   material - 100% cotton
   waffl towels will be subject to some shrinkage when washed, this is normal.
why waffl?
100% premium cotton makes waffl towels super soft, unlike microfibre alternatives.
large size - bigger than a standard beach towel.
fold to half the size of a regular towel of the same size.
super lightweight without compromising on comfort.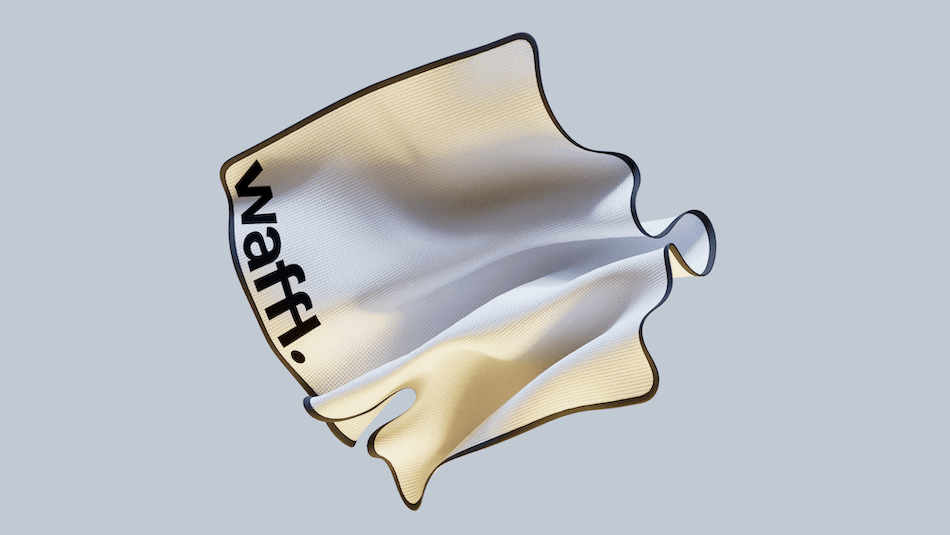 the perfect companion for